Business Continuity Planning
Enduring data backup and disaster recovery safeguarding businesses in and around Clermont, Groveland, and Minneola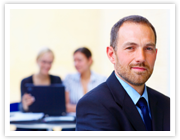 When disaster strikes your data creating crippling effects on your business, do you have a plan in place? By having a secure backup and disaster recovery plan in place, your business has guaranteed protection against the worst that could happen.
THE iT Store provides reliable data backup, computer hard drive backup, and complete hardware and system recovery, so you can stop worrying about what might happen and focus on your Clermont and throughout Lake County business.
Business Continuity Planning and Disaster Recovery solutions from THE iT Store permit you to:
Remove your fear of losing your data - we manage all the backup requirements you have
Modernize your business - with constant automated backup, you benefit from knowing your data and systems stay up to date
Enhance risk management - with security that protects you from potential liabilities from lost customer data
Count on a speedy recovery - in the event of a catastrophe you will be back to business fast
Protect everything - we protect your data, email, systems, and more for a rapid recovery you can count on
With your data completely protected by our Business Continuity Planning, your worries are over.
Solutions from THE iT Store break new ground in ultimate data protection for your business. Take your business to the next level with our innovative solutions in data backup and computer hard drive backup, servicing companies in Clermont, Groveland, and throughout Lake County.
Whether you need hard drive and computer backup, online backup, disaster recovery and business continuity plan, virtual data recovery, file data recovery, hard drive and computer recovery, remote and offsite data backup, or data recovery services, we'll back you up.
Never let a disaster get in the way of achieving your vision. Insist on a business continuity and disaster recovery plan that ensures a bright future with your company.
---
Areas Covered
We provide a range of Computer Support, IT Services and Managed Services in Clermont, Groveland, Montverde, Mount Dora, Tavares, and throughout Lake County.