On Demand Services
Fast IT Help and Computer PC Repair for businesses throughout
Clermont, Groveland, and Minneola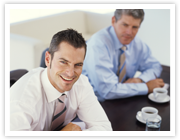 Is your business technology more of a headache rather than an asset to your business? With computer repair and IT & software help from our professional consultants, you can say goodbye to the panic that sets in whenever something goes wrong with your IT.
THE iT Store will come to the rescue with computer PC repair and IT help that will take the weight off your shoulders and let you target your core objectives instead in Clermont and throughout Lake County.
A partnership with THE iT Store for IT support, you receive:
An entire IT department that's part of your business - experienced support available when you need it
Streamlined fee structure - only pay for what you need, when you need it
Rapid service and support - keep your business humming
More market opportunities - offer your customers more with access to advanced technology
Having a team of IT experts on-call allows you to stop worrying about technology problems and focus on running your business.
THE iT Store allows your company to reach its full potential with IT support on demand. With service in Clermont, Groveland, and throughout Lake County, we come to your aid on the double to deliver computer software when your technology is in distress.
Whether your business requires remote support for technical problems, PC repair, online computer repair services, PC technical support, software upgrade, computer online computer help, software consulting, online & remote computer support, help fixing compute problems, or full PC diagnostics, we've got the solution.
Are you ready for the inevitable, when technology problems finally come to pass? Anticipate tomorrow's problems today by putting an IT plan in place.
---
Areas Covered
We provide a range of Computer Support, IT Services and Managed Services in Clermont, Groveland, Montverde, Mount Dora, Tavares, and throughout Lake County.